We have recently started to offer Gasparo carbonfibre instrument cases.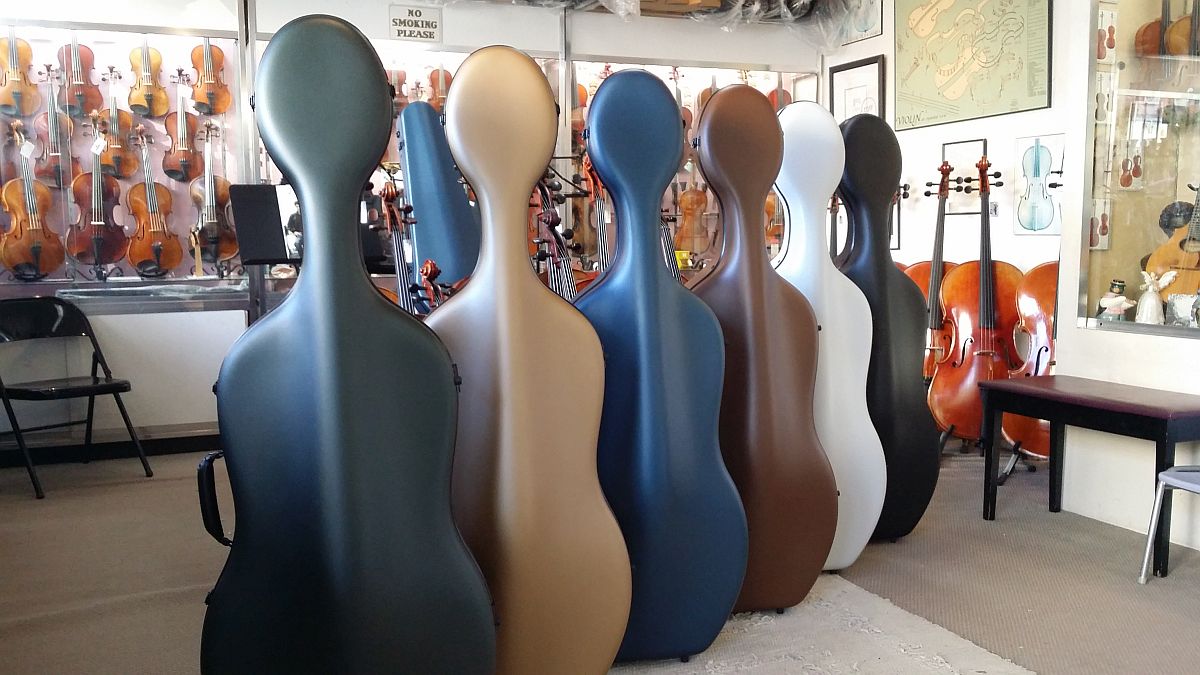 Carbonfibre cello cases – all 2.5 kg $1,995,00 each
Colours: Green (BRG), Gold, Brown, (apologies Blue & White sold out)  & Black. Back straps included. We also have some viola cases in Black or Blue weighing 1.43 kg @ $750.00 each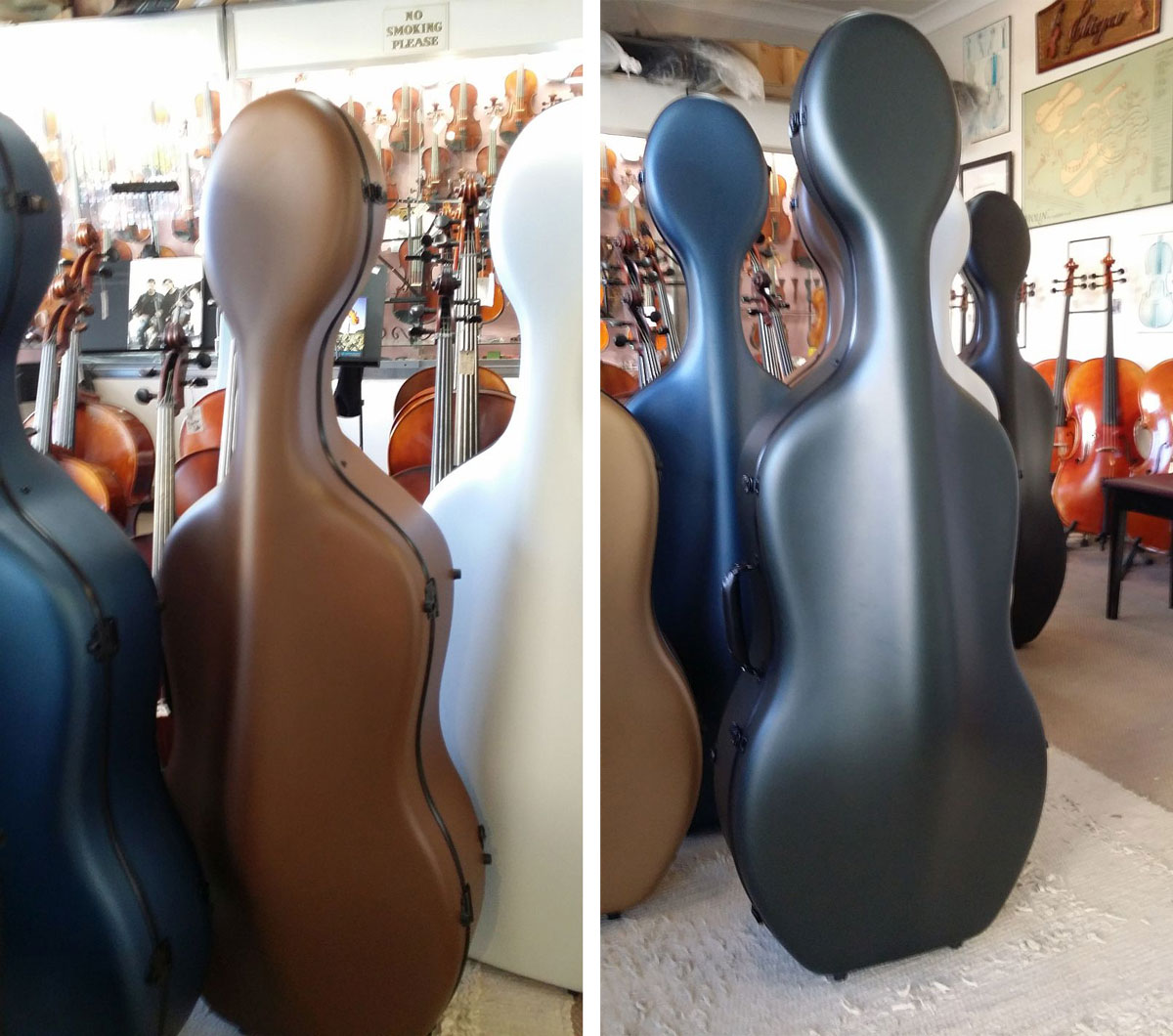 ---
New Gasparo shaped violin model made in Polycarbonate
These are  $295.00 each and weigh only 1.6 kg. Includes double backpack straps, 'bus stop' handle on the top & a blanket. Strong, light & slim – perfect for everyone flying – in fact, any situation!